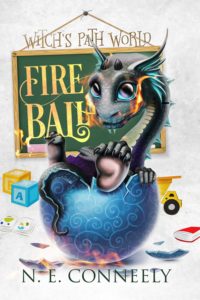 Fireball (Witch's Path World Short Story)
Starting a business helping police solve magical problems had seemed like a fine idea. Excitement and nerves had carried her through setting up the business, but now only the nerves were left. Days were passing, her phone wasn't ringing, and she didn't make money unless she worked cases.
After days of waiting, Michelle finally gets a call. She races to the day care only to find fireballs flying through the air. And, witches burn just as easily as anyone else.