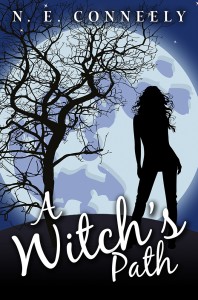 After a near death experience, Michelle has vowed to do her job, magical assistance for the police, and leave the heroics to someone else. Besides, life should be settling down for her since the trolls have been captured and the sorceress was neutralized. Unfortunately, the power behind the sorceress wants her dead, Elron starts acting funny, a magical creature wreaks havoc on a town, and there's trouble with the werewolves. As if that wasn't enough, the clans have started to notice her power and she has more reasons than ever to fear the clans.
Things go from bad to worse when Michelle's best friend is abducted, and she must decide between her friend and her vow to stay out of dangerous situations.
NOTE:
Welcome! If you're a long time reader I'm glad you made it back. I'd like to give a special welcome to those of you who've recently discovered my books and are looking for the next one. For several years I was published exclusively on Amazon. Right now I'm in the process making my books available at a multitude of retailers. If a specific title isn't for sale where you enjoy shopping, please be patient. All of my books should be at your preferred store by early February 2017. A more detailed explanation can be found here, and updates about specify books can be found here.